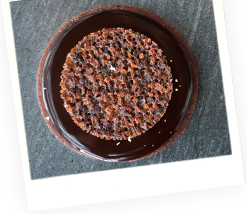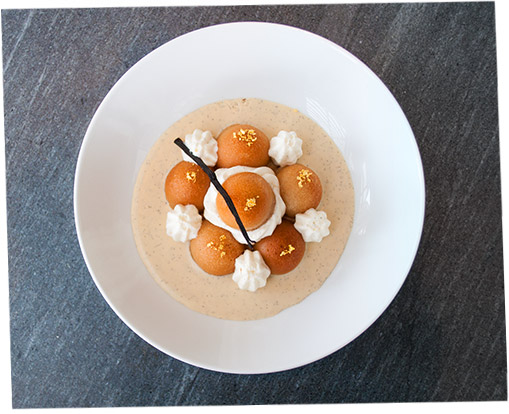 JEAN-LOUIS NOMICOS AND LOUIS VUITTON FOUNDATION
Beautiful encounter and new adventure, Jean-Louis Nomicos, the Michelin starred chef of the Tablettes, avenue Bugeaud in Paris opens the restaurant, Le Frank, at the heart of the Louis Vuitton Foundation in Paris. Beautiful architecture, the chef imagines an elegant table and I join him to create a pastries menu, ice-creams and sorbets, everything that I love to do!

French pastries, classics that I direct towards a modern and lively comprehension for customers who come here to look at alive art in this extraordinary place. So I imagined a specific size for the pastries, I play on monochrome flawlessness, the right pairings, without artifice… and everything will change regularly!
Complicité avec Jean-Louis Nomicos
headerPolaroid,lustre,tarte,tache,fondPapier,tache1,bio,tache2,visuelAilleurs
frank/diaporama-baba,frank/diaporama-chocolat,frank/diaporama-tarte-citron,frank/diaporama-tarte-cloches
@@