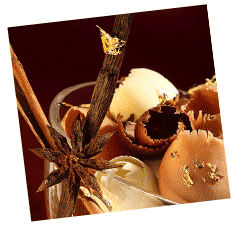 News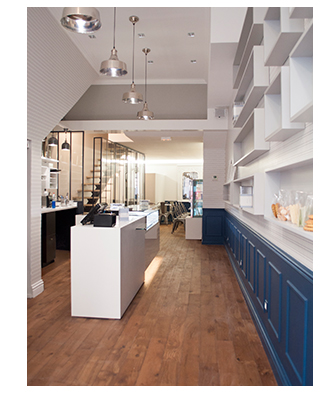 June 2015
My new frozen adventure!
In the heart of the historical district of the Marais, I opened, with my associate Olivier Ménard, a shop entirely devoted to ice-cream!
After years spent by the side of the bests and traveling all around the world, I felt the need to give life to all these ideas of frozen delicacies that I had imagined throughout those years.
The ice-creams are based on excellent ingredients, milk, cream and eggs of course but also vanillas, chocolates, coffees and pralinés of high quality. The cream keeps getting higher and higher, they become light as air, the crispiness of the nougatines is born, the cocoa beans fill the room with their aromas and vanilla is queen in this new place.
For this first summer, we will work with the classics with three different vanillas and three different chocolates. We have also created singular pairings such as Pistachio / Orange blossom or Ethiopia coffee / Black cardamom. We created a collection of "Ice-cream Cake", in a cone, for all the gourmands. It will start with a Medovic ice-cream, a Russian classic, with Sgouchonka, the Russian dulce de leche, crème fraîche ice-cream and chunks of Medovic biscuit, made of buckwheat honey. There is also a beautiful pairing of smoked vanilla and rum baba or the "Ideal", a nougatine and almond meringue…
Une glace à Paris
15 rue Sainte Croix de la Bretonnerie, Paris 4ème
Open 7/7 from 10 am to 10 :30pm
www.une-glace-a-paris.fr

News
headerPolaroid,fondPapier,blocGauchePartenariat,blocDroiteActualites,poudre11,poudre12,poudre7
home-photos-diaporama/home-photos-une-glace-a-paris-boule,home-photos-diaporama/home-photos-une-glace-a-paris-boutique,home-photos-diaporama/home-photos-une-glace-a-paris-manu-olivier
@@